The Sun with a long tail flew with deafening noise over the sky, wood was cut down, trees were set afire and the fortress destroyed. The bright flame of the explosion shook the shores of the Baltic Sea and it was even noticed in faraway countries. .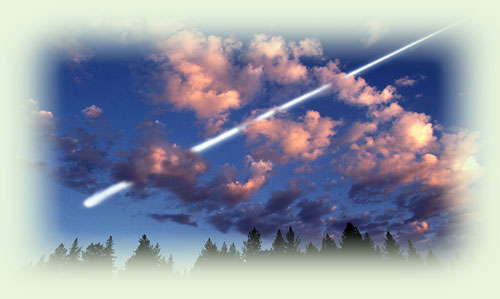 Then it was as quiet as a grave, pitch-dark and only a shimmer
from burning forests could be seen.
The Sun had fallen down and perished. We couldn't explain it in the other way.
But the next day the Sun was in the sky again .....
Lennart Meri �H�bevalge�

Kaali Meteor Crater, Kaali, Saaremaa, Estonia - MTÜ Kaali Külastuskeskus